It's as easy as 1,2,3!
Choose a project from the DIY list below or by contacting a Local Impact Partner or Campus Friend. Don't forget to have your blue impact t-shirt ready!
Don't have a blue Grace Fellowship Impact T-shirt? Email us!
Plan and execute your project! You are 100% responsible for planning your project and providing any tools or supplies you may need to complete it.
Did you know?
*In order to help you make an even larger impact, you can apply for Grace to match any funds you come up with for your project! Apply for matching funds.
3. Let us know how you're making an impact
Be sure to let us know how YOU are impacting your local community.
DIY Project Ideas
Check our a variety of projects below that are great for any season, group/family size, and budget! In addition to a project description, we've also provided step-by-step instructions, supply listing, and more.
Our Partners
Lower Lights
Lower Lights Ministries is a non-profit organization in Columbus committed to breaking cycles of poverty and addiction for youths, adults and ex-offenders.
CONTACT
Pregnancy Decision Health Center (PDHC)
Pregnancy Decision Health Centers (PDHC) serves women and families in the central Ohio community during and after pregnancy, especially those facing unexpected or challenging pregnancies.
CONTACT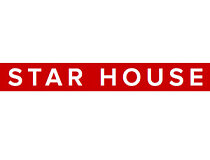 Star House
Star house provides local youth experiencing homelessness with a safe respite from the streets & crucial connections to stabilizing resources.
CONTACT
Campus Friends
Pickerington & The Chapel Campuses
Canal Winchester Human Services
Canal Winchester Human Services exists to connect people, resources, and compassion together in order to support and serve our local community in life-changing ways. Our goal is that whoever walks through our doors, whether it is to serve or be served, feels valued and connected, not just to a building or a program, but to the community at large.
Contact: Aletha Mullins, aletha.cwhs@gmail.com
Pickerington Food Pantry
The mission of the Pickerington Food Pantry is "Fighting Hunger, Feeding Hope." The purpose of the organization is to provide emergency food assistance to income eligible clients (at or below 200% of Federal poverty guidelines) who reside within the boundaries of the Pickerington Local School District (excluding zip code 43068).
Contact: Renee Roberts, renee@pickeringtonfoodpantry.org
Lancaster Fairfield Community Action Agency
Their purpose is to establish a better focusing of all available federal, state, local, and private resources upon this goal: To enable low-income families and individuals of all ages to obtain the skill, the knowledge, and the motivation to secure the opportunities needed for them to become fully self-sufficient.
Contact: Courtney Vandyke, cvandyke@faircaa.org
Pickfair Square Retirement Village
Pickfair Square Retirement Village serves and houses elderly residents in the area. Ways to serve them include dropping off games, puzzles, coloring books, snacks, and dinners.
Contact: Kelly Hensel, KHensel@uchinc.org
Youth Advocate Services (YAS)
Youth Advocate Services applies innovative thinking along with evidence-based practices to partner with children and families in order to identify and treat their needs. We offer a multitude of services in Franklin County and surrounding areas.
Contact: Lauren Pompas, lpompas@yasohio.org
UA Commission on Aging
The Upper Arlington Commission on Aging serves as the informed voice empowering, educating and enriching the lives of Upper Arlington residents as we age. The Upper Arlington Commission on Aging is an important organization that serves as a sounding board and an important resource in the Upper Arlington community.
Contact: Jennifer Monroe-Sega, jsega@uacoa.com
G.R.I.N. (Gahanna Residents in Need)
GRIN's mission is to alleviate food insecurity for Gahanna-Jefferson school district residents. Their vision is to provide compassionate, short-term food and financial assistance.
Contact: https://www.grin4gahanna.org/volunteer
Center of Hope
Center of Hope is a Christian organization that seeks to partner with like minded people to provide helpful tools for the community members in need. They want to be a constant source of aid and support for those in crisis, and their call and mission is to break poverty's cycle by addressing the physical, emotional, and spiritual needs of economically disadvantaged families in all of Central Ohio.
Contact: Lindsay Jackson, lindsay@victorycoh.org